Packing can be easy if done with proper planning and direction, but more often than not we procrastinate, which results in the last-minute hustle and bustle. To avoid this from happening, here are a few tricks and tips that you should incorporate in your moving plan –
Start packing as soon as you get your moving date. To avoid the last-minute chaos and stress, plan your packing accordingly. 
Write down your tasks and schedule them accordingly in the next few days. Especially, for a long distance move, it is advisable to get an early idea of the amount of effort and planning it will require to pack and move.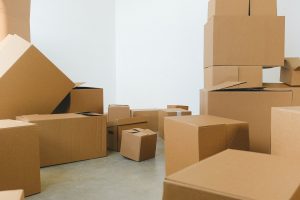 Starting early will also help you in getting an idea of whether you should go for professional movers or not. That way, you will not be rushing out at the last minute and end up getting the costliest option.
Get rid of stuff you don't need
There is so much unwanted stuff we accumulate in our day to day life that if we actually sit and make a list of what we don't actually need, we will end up eliminating a lot of stuff. So, do it while preparing the moving plan. You can donate or recycle such possessions and get rid of stuff you are not going to use anywhere.
Sort and organize all the items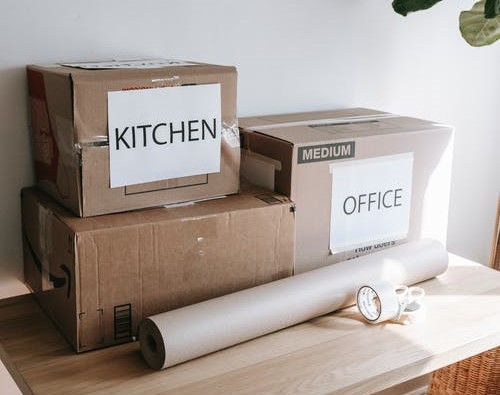 – Use your laundry baskets, trash bin, suitcase and old delivery cartons for organizing your stuff and label.
– Colour-code each box according to the room so you can identify what needs to go where in a glance.
– Mark and put your fragile objects in contained boxes in-between clothes or use bubble wrap as a cushion to lessen the impact of fall by accident.
– Put heavier items on the bottoms of boxes, lighter items on top and if you're in charge of loading the items in the vehicle yourself, pack your heaviest boxes first, toward the front of the vehicle, for balance.
– Label the objects based on the room you are going to put them in and add a description if possible.
Keep Everything up to Professionals
Early Planning gives you an idea of whether professional help is sufficient for you or not.
Expatria also gives a variety of options in terms of moving and organizing help, you don't have to worry only about moving but we also provide end to end relocation services like –
  –  All kinds of Moving & Settling Assistance
  –  Residential & Commercial Search
  –  Furniture & Apartment Rental
  –  Interior & Home Decor
Have any similar requirement?
Write to us at info@expatria.in or call us at 124-4505600, our relocation specialists will assist you!